Understanding commodity value chains in Mozambique: the example of cashew
Travelling through northern Mozambique, it is easy to be captivated by the blooming cashew trees that dominate the landscape. The upcoming harvest season starting in October provides a million rural households in the country with their primary source of income for the year. Cashew production remains the backbone of the economy in many provinces, with a network of traders and processors providing a stable, guaranteed, and profitable offtake. 
The Africa Agriculture and Trade Investment Fund (AATIF) is actively engaged in boosting commodity trade and processing, with investments in three companies operating in Mozambique in the cashew, sesame, soya, and pigeon pea value chains. These commodities are sourced from smallholder farmers, predominantly located in the central and northern regions of Mozambique and exported through the bustling ports of Beira and Nacala. 
Recently, the AATIF Technical Assistance (TA) Facility, managed by the Common Fund for Commodities (CFC), visited Mozambique to monitor an ongoing 'climate-smart cashew' project that was recently launched. The project aims to address low cashew tree productivity and increase farmer income while mitigating climate risks such as desertification.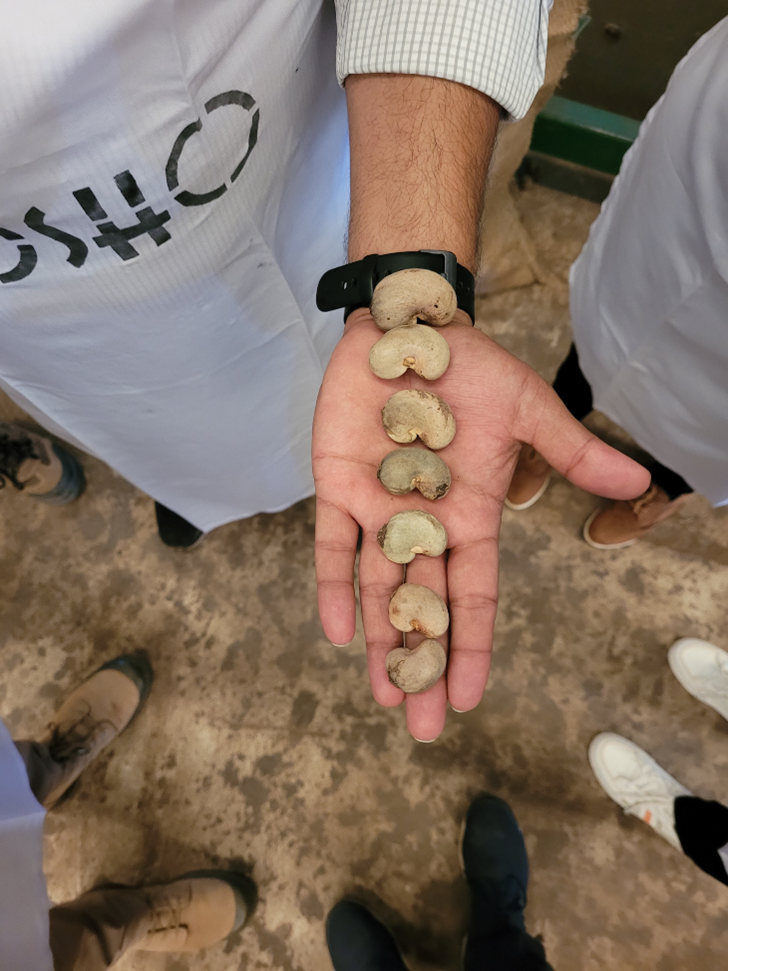 Building climate-resilient cashew value chains
One of the AATIF's investees, Export Trading Group (ETG), is one of the world's leading cashew nut traders that sources in Mozambique for the direct export of Raw Cashew Nut (RCN) and for processing at their local processing facilities. The AATIF TA Facility Manager's visit to the processing facility in Nampula gave insights in how local processing for export commodities in practice can help developing countries capture value addition in-country and create jobs for local communities. 
Currently, the AATIF TA Facility supports ETG to obtain Rainforest Alliance Certification for 5,000 smallholder farmers that are supplying RCN to their cashew processing facility in Nampula. It is the first project introducing Rainforest Alliance certification in the cashew sector in Mozambique.  
The project also encompasses research and development introducing biochar in the cashew value chain in Mozambique. Through this project, the AATIF TA Facility and ETG are engaging with experts on the production of biochar from cashew shells and the set-up of trials to test the benefits of biochar application for cashew trees. Not only does this research align with ETG's sustainability strategy, but it also has the potential to enhance carbon in-setting in their cashew value chain.
Initiating support for farmers and agribusinesses
The AATIF TA Facility Manager also visited other agribusinesses that have received investments from AATIF. The topic of discussion with these companies was maximizing development impact on the livelihoods of smallholder farmers that they source form. As a result, a potential project focused on the establishment of an outgrower scheme in the sesame, soy and pigeon pea value chains has been identified by the AATIF TA Facility Manager. The visit was a promising start for several potential TA projects with different AATIF investee companies to be implemented in the coming years.