CFC invests $1.5 million to boost Ugandan organic cotton and sesame sourcing
More than 80,000 smallholders are expected to benefit from our recent USD 1.5 million investment in Gulu Agricultural Development Company (GADC), a Ugandan cotton and sesame aggregator, processor and exporter.  
Cotton and sesame are two of Uganda's most important export crops and are mainly grown by smallholder farmers. But they face numerous challenges including a lack of market access, difficultly sourcing inputs such as seeds and fertilisers, and vulnerability to price volatility.   
Currently GADC provides its outgrower network of 50,000 smallholders with vital inputs and training on best agricultural practices, while ensuring a secure market for their crops. This increases productivity and enables farmers to produce high quality organic and conventional cotton, which GADC processes before selling to international buyers. As the demand for cotton grows in Asia and Europe, the opportunities for Ugandan smallholder farmers to improve their productivity and revenues are increasing.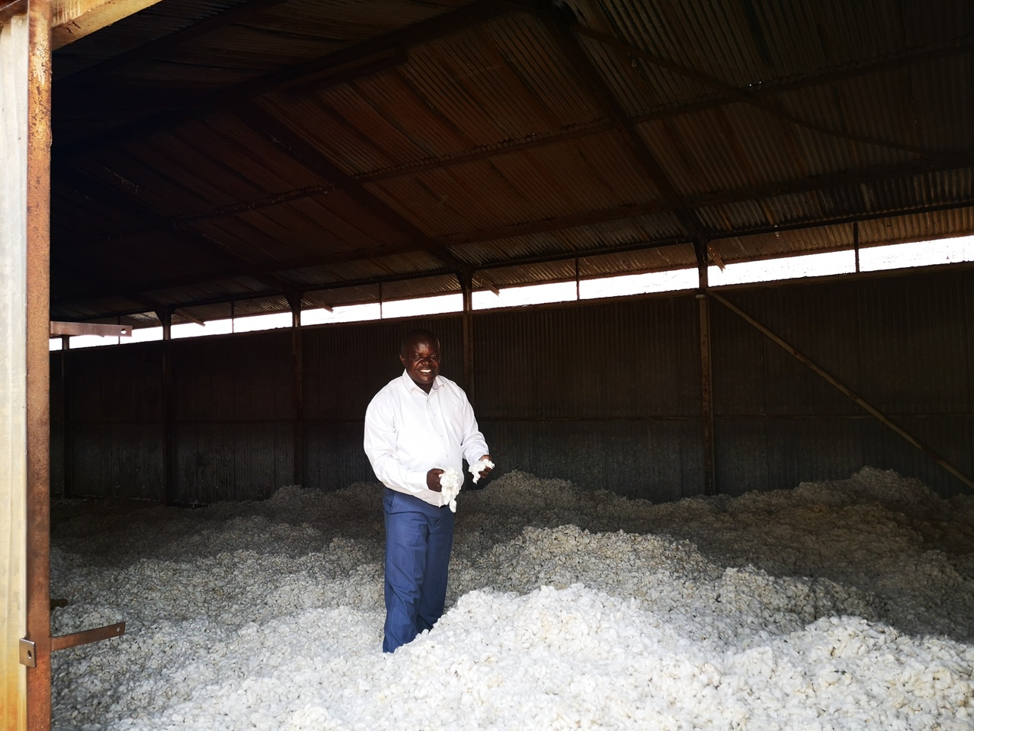 Our support will help GADC to expand its productive capacity, increase the organic cotton it can buy and grow the number of smallholders it positively impacts by 30,000 to 80,000. Of the smallholders who are likely to benefit, almost half will be women. Alongside the training it provides in farming techniques, financial services and business skills, this reflects GADC's commitment to supporting long-term community development.  
GADC was established in 2009 to provide smallholder farmers moving back to the region with a stable cash crop. Northern Uganda was recovering from a devastating civil war and as a consequence had poor road infrastructure and telecommunication networks, making it extremely hard for returning citizens to reconstruct their lives as smallholder farmers.  
Initially the company worked with the Ugandan government to revive the cotton sector by taking over the COO-ROM ginnery in the Gulu region and establishing agricultural buying and processing operations. In 2013, the company diversified its activities into providing sesame seeds for export markets. Today, GADC is the only commercial cotton ginnery in the region, with three ginneries and a sesame processing facility. 
Commenting on this new partnership, our Managing Director Sheikh Mohammed Belal, said: "GADC is a great example of how agriculture can build resilience after tragedy in a least developed country. By empowering smallholders, the company has managed to sustain their livelihoods and revive the cotton and sesame sectors. Alongside this social impact, GADC produces high-quality products that are meeting the rising global demand for responsible goods, which in turn secures a market for farmers. We're happy to have started this collaboration and to enhance GADC's ability to create prosperity in the region." 

Bruce Robertson, GADC Founder and CEO, added: "The CFC's trade finance facility will allow us to further increase our reach and purchases from the smallholders in the region. In this way it plays a very real role in supporting the livelihoods of thousands of families who rely on the sale of organic cotton and sesame to make a living. We're happy to know that the CFC supports us in our vision and our work, and look forward to a fruitful partnership."