CFC commemorates 30th Anniversary of the International Day for the Eradication of Poverty
In line with the global observance of the 30th anniversary of the International Day for the Eradication of Poverty, the CFC Secretariat proudly hosted a webinar to amplify the need for tangible solutions to eliminate poverty. This year's theme, "Decent Work and Social Protection: Putting Dignity in Practice for All", resonated deeply with the event's aim: empowering individuals living in impoverished conditions to be actively involved in decisions that shape their lives.
Attracting over 50 participants worldwide, the webinar became a crucial platform to address the challenge of eradicating poverty, with a special focus on commodity dependence – a complex yet pivotal piece in the vast poverty puzzle.
The renowned Mr. Rabin S. Baldewsingh graced the event as the keynote speaker. An accomplished Dutch politician, writer, poet, and filmmaker of Surinamese-Indian descent, Mr Baldewsingh has been at the forefront of combating discrimination since assuming the role of National Coordinator against Discrimination and Racism (NCDR) of the Netherlands in 2021. At the event, he stated that "Inequality threatens long-term social and economic development, harms poverty reduction and destroys people's sense of fulfilment and self-worth. This, in turn, can breed crime disease and environmental degradation." This insight is particularly relevant to rural people today; about 80 per cent of the world's extremely poor people reside in rural areas as smallholders.
By exploring viable investment models and empathizing with the struggles of smallholders at the genesis of the value chain, discussions gravitated towards actionable steps to free them from the shackles of poverty and reduce their dependency on commodities. In his closing remarks the Managing Director of the CFC, H.E. Sheikh Mohammed Belal highlighted the importance of addressing commodity dependence to drive economic resilience, diversification, and sustainable development in vulnerable regions, as a prerequisite for poverty alleviation. According to Amb. Belal, "For the poorest of this world, primary commodities are all they have to trade, and it is our duty to ensure they get a fair chance to make a decent living. Putting dignity in practice for all is a call to action that emphasizes the importance of respecting and upholding the inherent dignity of every individual, regardless of their background, identity, or circumstances."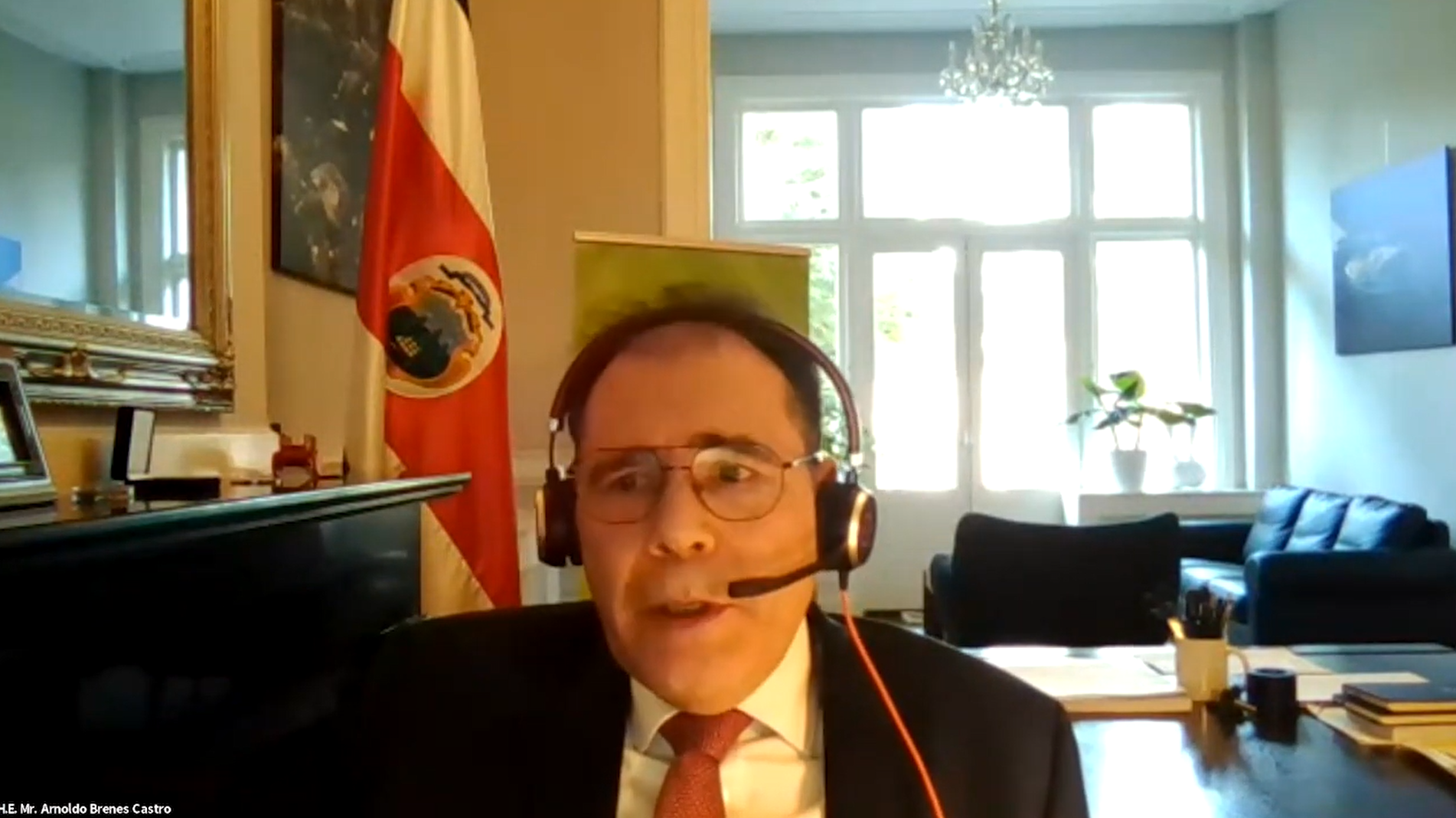 In addition, H.E. Mr. Arnoldo Brenes-Castro, Ambassador of Costa Rica, shared his reflections on the nexus between human rights, dignity and poverty. Ambassador Brenes-Castro mentioned that "by focusing on human dignity as the guiding compass, this year's International Day for the Eradication of Poverty creates an inevitable link with Human Rights, in particular Economic and Social Rights. This is because intrinsic human dignity is the normative basis of human rights, and this leads us to a human-rights-based approach to poverty, through which we must recognize that poverty is not merely an economic issue or the absence of income, but a violation of fundamental human rights."
The eradication of poverty remains an ongoing battle. Yet, with continued collaboration between governments, international organizations, the private sector, and civil society, the hope for lasting solutions grows stronger. CFC's Open Call for Proposals continues to provide opportunities for agro-SMEs in the poorest regions to contribute to our fight against poverty. 
The CFC Secretariat expresses gratitude to all attendees, partners, and Mr Baldewsingh and Ambassador Castro in particular, for their dedication and commitment to making the world a place where dignity is a universal right, not merely a privilege.
For further information about CFC's Open Call for Proposals please contact us at opencall@common-fund.org.