Improving livelihoods for smallholders like Theodore and Rogelio in the Philippines
Our Impact Investment Manager Peter Nielsen recently visited Philippine cacao trading business Kennemer Foods International, in which we invested USD 1.4 million in 2017. While there, he met and spoke to some of the farmers positively impacted by the company's work, with Kennemer's Genarche Ongcoy acting as translator. 
Our investment has enabled Kennemer to extend its reach and support more smallholders to increase yields and drive up their incomes. The company also helps farmers to preserve the forests they farm in and build resilience to threats to their livelihoods such as climate change.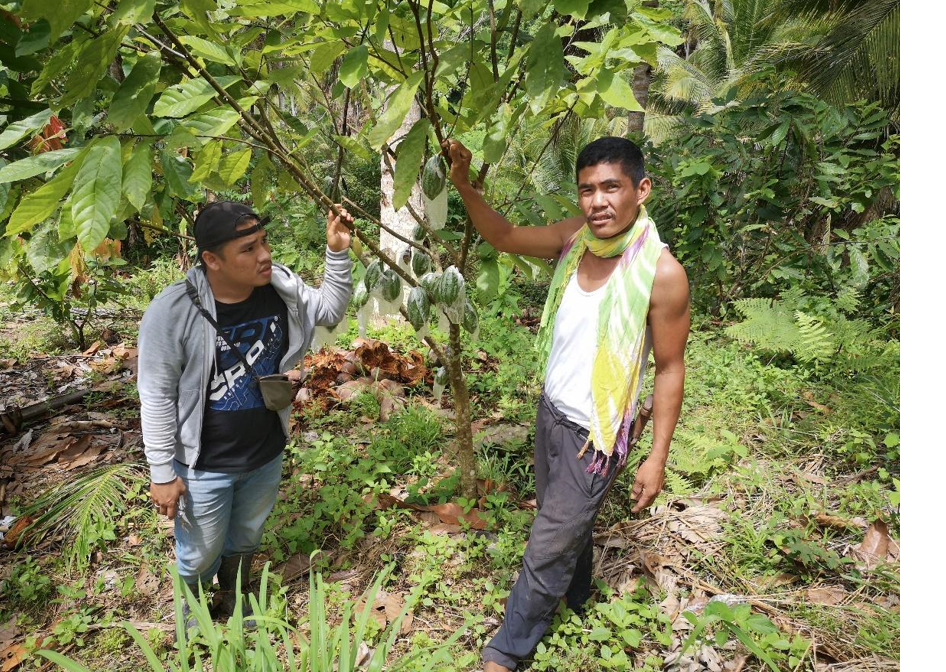 Theodore Paglinawa joined Kennemer's network of farmers in 2021 and has successfully added cacao to his coconut and banana crops, assisted by Kennemer's regular training sessions and the provision of inputs such as fertiliser and cloned cacao plants. 
"Kennemer cares about the farmer. By giving us technical support and knowledge, they show us how to grow cacao productively by intercropping and pruning plants properly. They also have a simple price structure and, unlike other traders, buy wet beans as well as dry cacao," he says.
Intercropping is the technique of growing crops that complement each other together. This diversifies smallholder revenue streams and boosts biodiversity. The banana and coconut trees provide shade that cacao plants need to grow. The cacao beans then generate an additional income when banana trees stop being productive and are cleared for regrowth.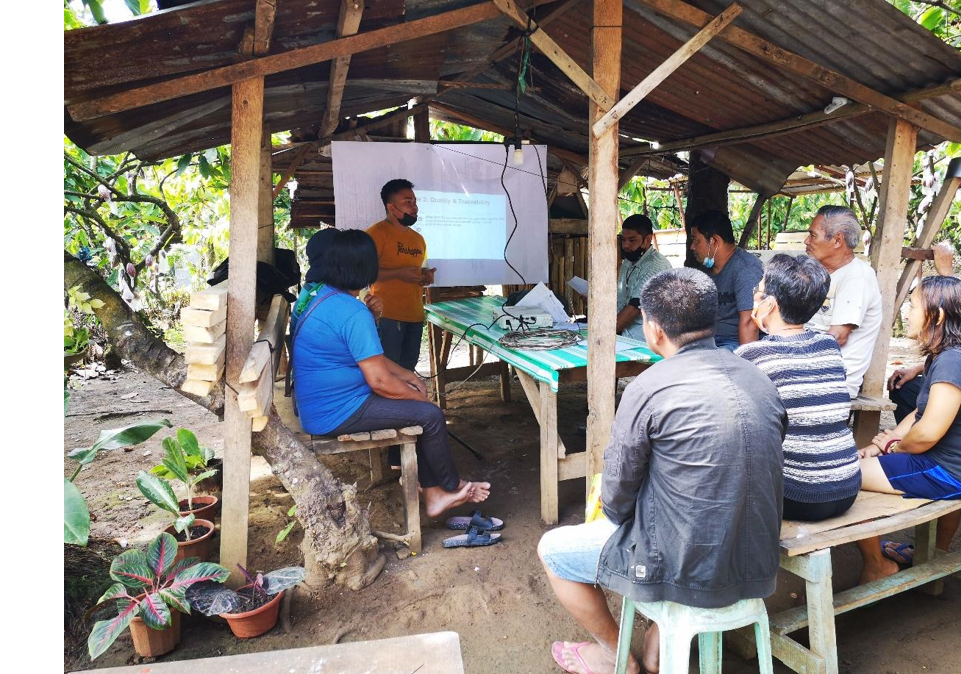 "Cacao is fit for our land," says Theodore. "The banana tree does not last long, maybe five years. Cacao can last 20 years, which provides a continuous income." 
Similarly, Rogelio Bustamante is enjoying the advantages of producing cacao, which he is now growing alongside coconut, having previously grown corn.
"We made the change because we plant cacao once and it harvests for a lifetime. With cacao we can also harvest and earn money every two weeks rather than once every three or four months" says Rogelio. 
In 2021 his farm yielded 600 kilos of wet cacao, which he expects to increase to 1,000 kilos this year. When his crop reaches its peak, he thinks 5,000 kilos is possible.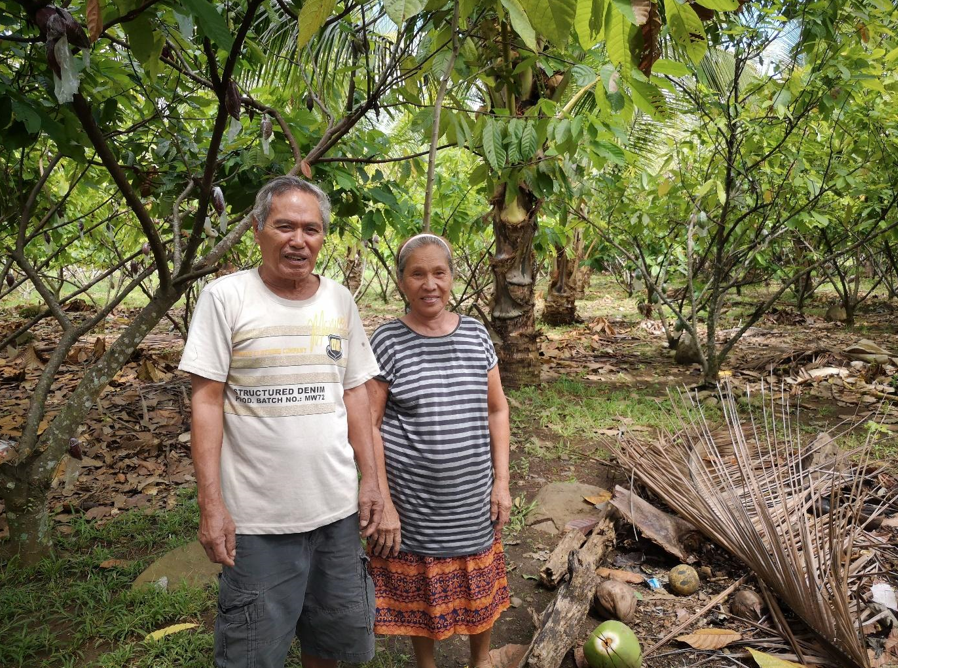 As well as raising Rogelio's income, planting cacao has reduced his workload. "It is less intense. I do not have to plough or plant the land. Every day I work for around three hours in the field, pruning or harvesting." 
Like many smallholders Rogelio's only support on the farm comes from within the family. In his case just his grandchild can spare the time to lend a hand. However, he expects his children to take over the farm when he is no longer able to maintain it. With the help of Kennemer, they are likely to have a stronger business when they do. 
At the CFC we invest in agribusinesses that support smallholders like Theodore and Rogelio to earn a fair income and develop sustainable farms that deliver secure livelihoods.