Completed Project – Commodity Branding
Project Description
CFC worked with the Shell Foundation to successfully brand certain products of the Windward Strategic Ltd. CFC funded their entire product value chain of sugar, pineapple, chilies and coffee, as well as licensing arrangements so that the said consumer brands could be marketed globally. The use of CFC grant funds focused on de-risking and establishing proof of concept in two of these commodities for this innovative business model and attracting commercial investment to scale up. Windward invested in complying with the intellectual property that added value to primary commodities ('brands') and provided licenses to commercial partners with existing supply chains and product expertise. A share of the added value from branding sugar and chilies has been duly channeled back to small farmers and other involved Labourers.
The project was financially and technically supported by the Shell Foundation as part of its mission to establish sustainable enterprise-based solutions to development problems.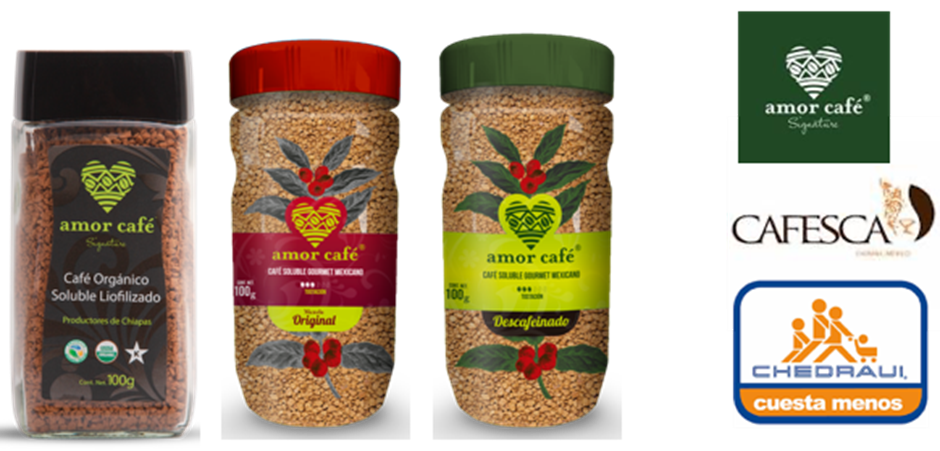 Current status
Under this program, Windward successfully developed the Amor Café™ and Chilli Power™ brands and licensed them to commercial partners in the Zimbabwe chili and Mexico coffee sectors in June 2015 and March 2016 respectively. Ever since, Windward also developed and licensed a global sugar brand in the UK, US and the Caribbean, while Chilli PowerTM is now the leading brand of chili sauce in Zimbabwe with national distribution through all supermarket chains and into wholesale markets. The Chilli sauce is also being exported into other Southern African markets including South Africa and Zambia. This is expected to benefit 12,000 smallholders with an average income of USD 643 per household per year. The branding exercise was so successful that an encouraging sum of private investment has, thus far, been reported.
All these were achieved well below the original budget and the remaining CFC funds were, therefore, returned in May 2018 for reinvestment in other initiatives.
Project overview CFC-2012-01-0044
| | | | |
| --- | --- | --- | --- |
| Project type: | Regular Project | Project: | Windward Strategic Ltd. |
| Commodity: | Pineapple etc. | CFC Financing: | USD 475,000 (of which USD 230,000 is financed by OPEC Fund for International Development (OFID)) |
| Country: | Mozambique, Ghana, India | Cofinancier | OFID |
| Form of finance: | Loan | Target Impact Indicators: |   |